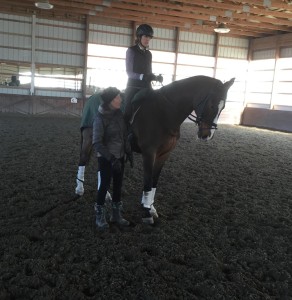 Longevity of health, physically and mentally, is the goal of all training at ICF. Whether your horse is a current FEI competitior, a youngster just starting, an older schoolmaster or not currently in competition, we are concerned with the quality of the daily experience of horse and rider.
Training goals are specific to horse and rider combinations. Each client will be involved in an ongoing candid discussion of personal goals for him or herself and that of their horse(s). The core belief at Inner Circle Farm is classical Dressage training for any horse at any level. It is imperative for good communication to exist between horse and human for learning to take place. Therefore, detailed attention is paid to kinesthetic body awareness on the part of the rider, and ensuring that the horse comprehends what is being asked of him.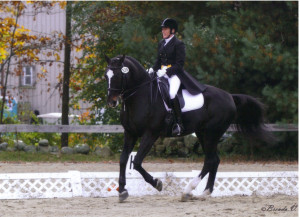 Feel free to contact Laura Parker,  for more clarification on classical dressage training or any other questions you may have.
"The foundation that Inner Circle Farm exists on is honest love for the sport and for horses as beings. It shows in the people that choose to board there, in the workers who take care of the horses and in the owner, Laura Parker. Laura has broken through some large road blocks that my horse and I had encountered. She thoroughly explains what and why we were performing a certain exercise. She uses a similar method to communicate to the horses by "explaining" her aides and requests, which is why I feel my horse and I have come so far since being at Inner Circle Farm."
– Stephanie Nicola